BEGINNING OCTOBER 2, 2021
Helping Your Student Reach Their Full Potential of Academic Success
Online Parent Seminar

Description
Learning Styles and Multiple Intelligence Seminar
The Seminar will examine how to determine your student's unique way of learning and processing information, how to recognize and strengthen areas of deficiencies, and family support on homework, projects, etc. Parents will learn about differentiated multi-leveled teaching, learning, assessment, evaluation, etc.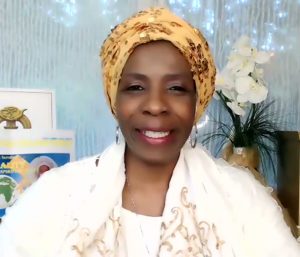 Dear Parent, Parent Liaison, PTA/PTO Officer, Counselor, etc.
I am Queen Miata, Founder and CEO of The National Parent Education Center (www.tnpec.org), and I welcome you to the 2021-2022 School year. It is my honor to be able to reach out to you with wonderful news.
The National Parent Education Center will be holding its first SY 2021-2022 Parent Seminar. If you have worked with us before, you know how Enlightening, Educating, and Elevating our In-Person Seminars are. However, Covid has helped Parents become more tech-savvy. Therefore, this Seminar will pilot the strength of the Online Parent Seminar, and as always, we want to 'Partner with You'.
It will be our pleasure to work with you on the common objective to Increase Academic Success in our students by teaching educational concepts to Parents that increase Parental Engagement in the Home and with the School.
Sincerely,
Queen Miata
—
The National Parent Education Center
Serving, Supporting and Educating Parents on Education
We help Parents Create Quality Education For Their Child


OCTOBER 17, 2021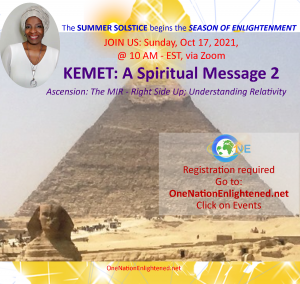 The role of a Queen is the Renewal and Rebirth of the Fundamental Spirit of a Culture, its Light.
KEMET: A Spiritual Message 2

Ascension: The MIR – Right Side Up; Understanding Relativity

Sunday, Oct 17, 2021 @ 10 AM, EST
Ascension: The MIR – Right Side Up; Understanding relativity. The Pyramid – Upside down. A change in name results in a change in position.
Self-realization: Position, Time and Space on Sunday, October 17, 2021 @ 10 AM, EST.
Universal Law of Correspondence: As Above So Below, As Below So Above;
As Within So Without, As Without So Within
Register in advance for this meeting:
Zoom registration Link:
https://us06web.zoom.us/meeting/register/tZcqcu6grDwsGdxcVZjZ70Es885wd1LfyHD0
After registering, you will receive a confirmation email containing information about joining the meeting.


CALENDAR
Check weekly for new dates