Parenting a King (The Chair Aspect)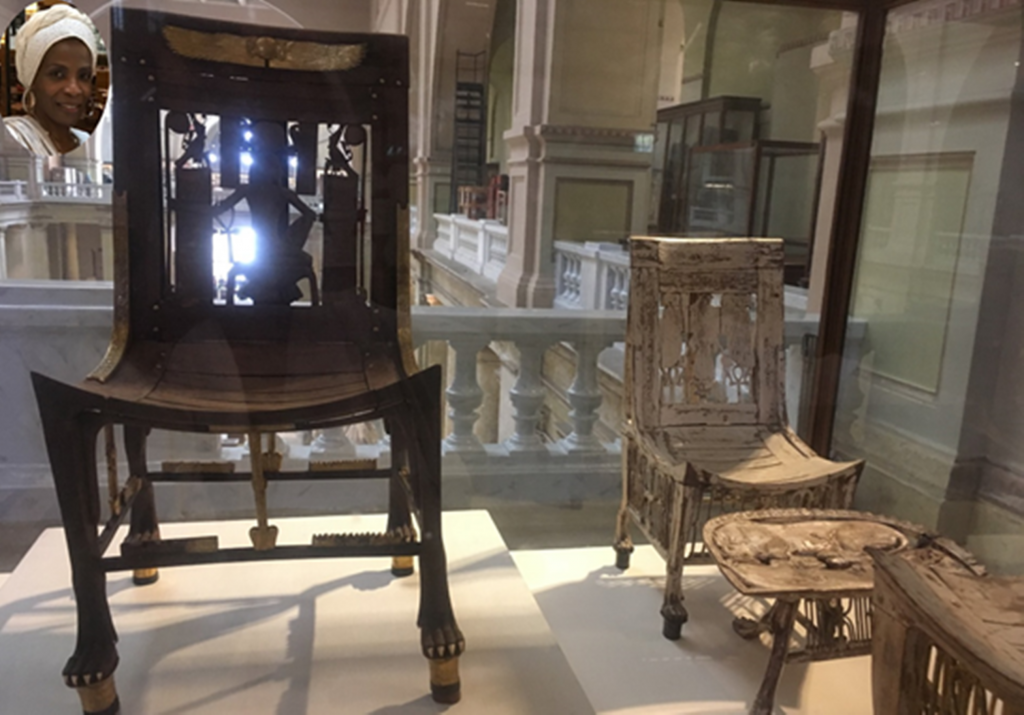 While visiting the Egyptian Museum in Cairo, Egypt, this picture made an indelible imprint on me and my presentation of Parents as the first teachers. The actuality of this picture is that it is a part of King Tutankhamun's treasure. The reign of King Tutankhamun, 18th Dynasty, was listed as 1336-1327 B.C. [If I am not mistaken in my notes: The small chair was for the child King Tutankhamun as he observed his father King Akhenaten (wife Nefertiti) who ruled in Kemet (Ancient Egypt) from around 1353 B.C. until 1336 B.C.] Think about the fixed message in this picture, the keeping of a young king's mind focused on what is to be inherited, training, teaching, correcting and honor.
Read more
You must log in to read the rest of this article. Log in below using Social Media account in 'Leave a reply' section or register as a new user.