AWAKENING…LIVE/RENEW/ASCEND (you don't have to die, you don't have to commit suicide)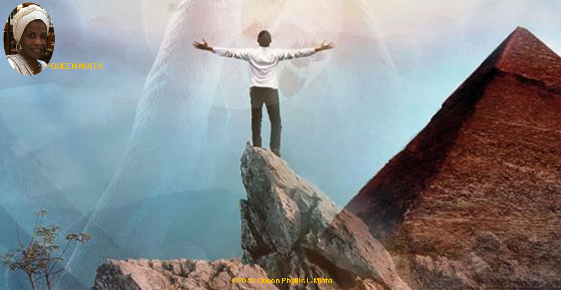 When you knowingly want to die, when you knowingly want to kill yourself, when you knowingly want to kill others, you are going through an awakening. An awakening includes death. It is the shedding of the Ego. What has come to an end and must be let go are old thoughts in you. The Awakening has to do with your thoughts, not the body and not others.
The Universe does this often. The Earth awakens yearly, and things that are alive must go through the awakening process in order to experience Life. An Awakening is Not Depression; it is the Universal Law of Rhythm and it must happen. Awakening processes are constant throughout Life; they are the attempt of Divine Consciousness to  Enlighten and Elevate one into Divine Consciousness getting one to their Higher Intellect/Greatness.  However, Awakening is a choice.
Spirit has told me:
For In order to choose and exist in life, in this Dimension of Life, Life must constantly be Chosen. ~ Queen Miata
Every month, we practice this renewing, this choosing of life in the podcast Transforming to Greatness – aligning with the moon's rhythmic cycle. What we are doing is choosing to be aware of the old thoughts. However, we don't focus on the old; we focus on what we want. By focusing on what we want, the thoughts that cannot coexist must be released. This is when the thoughts of killing others and self can come in, i.e. when you don't want to release old thoughts because you will feel mental, emotional and physical pain. The degree of discomfort correlates to the amount of time and space these old thoughts have been in your mind.
Here's something for you to think about: In the yearly cycle of the Earth, 25% of the time is preparing to release, *25% of the time is releasing, *25% of the time is nurturing and 25% of the time is enjoying the fruit. (Note: *Fifty percent of the time the Earth is releasing/nurturing because these are similar sometimes indistinguishable processes.)
In an Awakening, you are realizing that there is a Greater Higher level that can be attained and must be attained to reach your Greatness. However, you must release the lower level to experience the higher level towards/embedded in Divine Consciousness. Yes, a death/purging of the lower level of thinking must come in order to ascend to the Greater level of purpose.
Not all of what we are nurturing is seen. ~ Queen Miata
Read more
You must log in to read the rest of this article. Log in below using Social Media account in 'Leave a reply' section or register as a new user.