FEATURED CONTRIBUTORS

The Creator, whom many call God, an entity I call NTR, the DIVINE FORCE WITHIN,
directed me to bring together embodied voices of Enlightenment
on this platform to help build a Nation of Enlightenment.
Spiritual Beings Rise! Live In Your Greatness.
~Queen Phyllis L'Miata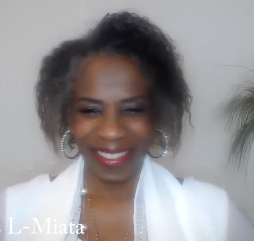 Queen Miata
Spiritual Teacher
Humanitarian
Social Entrepreneur
Author, Speaker
Founder: O.N.E. Global Ministries, TNPEC, Parents the Power
Personal Message
Grand rising, my name is Queen Miata. My life continues to be a marvelous ascension. Listening to the voice of the Creator connects me to the Universal Energy that guides us. Being in sync with the Universe, allows me to Connect to the All. Knowing the laws of Energy, the 7 Ancient Universal Laws and their names, which I contextually referenced in my second book, God Has Not Forgotten You, was a surreal confirmation of my past current life's events.
I AM QUEEN MIATA (I AM MAAT). When Spirit gave me this name (Miata) in 2017, Spirit told me it was the name I am known by each time I incarnate. At that time, I had no remembrance of the Energy of Maat or my past lives. I only know to live 'In the Knowing', in the trusting and listening to the Creator. The assignment as Queen Miata manifested itself in 2018 when Spirit told me to create a Nation enlightened in the Universal Laws, a nation who understands moving in the temerity of the Divine Force, the Creator's Energy, within. As I continue to learn about the Energy that I bring into this Dimension of Life, I light the world giving others Permission To Be Great.
My third book, Permission to Be Great, teaches elevation into Divine Consciousness through the enlightenment and understanding of the Universal Laws. Spirit gives information in nuggets. As I continue to work Spirit's plan, the full understanding of Spirit's titling of the book was revealed. Spirit stated the Omega and Alpha of the book. Permission to Be Great is the end of where many have been and the beginning of where many are going – rising into a world connecting to 'THE ALL'. When we walk as light, we give others Permission To Be Great. 'Spiritual Beings Rise, live in your Greatness!'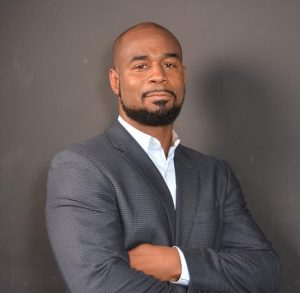 Mr. Baxter was named, The Global Ambassador of Youth for the National Association for the Advancement of visible Minorities (NAAVM) in 2015, a non-profit organization aimed at attacking human rights, social and financial equality for everyone. Marc also serves as Vice Chair on the Board of Fifty Shades Of Purple Against Bullying (FSPAB). Mr. Baxter's purpose in life is to use his gifts, talents and abilities to positively impact the lives of others, please God and make the world a much better place.
Marc is currently a mindset & leadership coach, motivational speaker, author and patented inventor. Marc hosts a weekly show online called, " Problem Solving Wednesday". The show is for parents and offers parenting tips and support from a Single Black Father's perspective.
Marc's book, How to Be One With greatness offers life-changing strategies on personal development and gives proven strategies on how to turn your pain into power. Once you master self, life has no choice but to forever bow down to you. The great mind is the mind that can simplify all things.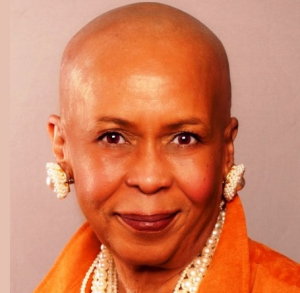 Sandy Rodgers
aka Mother Africa
Sandy Rodgers – Reverend, Author, Radio Personality, Film Producer, Life Coach, Reiki Master Teacher Practitioner, Master Gardener, Energy Practitioner and Certified Raw/ Plant Based Food Educator is forever growing and expanding. She invite others to join her in living their Authentic Self, whatever that is for that person. Be True to Self is her motto.
Born and raised in Watts California, she is fully invested in community life, Wellness as a social and human right and individual empowerment, actively working within marginalized populations.
In the sharing of her very intimate life journey, she gives permission and voice to the voiceless while encouraging true self-expression.
Sandy's areas of interest are Spirituality, Community and Family, Wellness, Emotional Healing, Nutritional Health, Well-being, and Physical Movement.
Visit her online: www.sandyrodgersministries.org , www.lifelovewellness.org and www.SRAuthenticAscension.com