LIVING IN YOUR HIGHER SELF
12-week series on the
Universal laws

GRAND RISING ONE NATION ENLIGHTENED!
WHAT ARE THE UNIVERSAL LAWS?
The Universal Laws are a Light of Enlightenment.
When the CREATOR ( NTR, Ngewo, God, Allah, Jehovah, etc) created the Universe,
inherent in the Universe are Universal Laws
that entails the characteristics and Power of Energy.
You and I possess Energy.
This Energy is always working, creating
our world, whether we are conscious of it or not.
Therefore, to understand your Energy and how it works,
learn the Universal Laws.

MOVEMENT IN SPIRITUAL ENERGY IN THE UNIVERSAL LAWS,
ELEVATES YOU INTO 'THE ALL' OF YOUR EXISTENCE.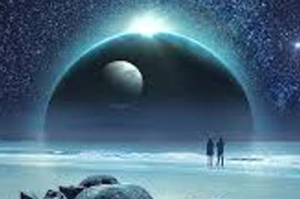 WEEK 1: THE UNIVERSAL LAW OF
POLARITY
WEEK 2:
THE UNIVERSAL LAW OF VIBRATION
WEEK 3: THE UNIVERSAL LAW
OF CORRESPONDENCE
WEEK 4: UNIVERSAL LAW OF
MENTALISM
WEEK 5: THE UNIVERSAL LAW OF
CAUSE AND EFFECT
WEEK 6: THE UNIVERSAL LAW OF
RHYTHM
WEEK 7: THE UNIVERSAL LAW OF
GENDER
WEEK 8: THE UNIVERSAL LAWS-
ORDER AND ATTRIBUTES

WEEK 9: THE UNIVERSAL LAWS:




ONENESS

WEEK 10: THE UNIVERSAL LAWS:
LIFE-DARKNESS
WEEK 11: THE UNIVERSAL LAWS:
LIFE-LIGHT
WEEK 12: THE UNIVERSAL LAWS:
THE SPRING EQUINOX