In the Era of Enlightenment and Elevation
Began June 21, 2019 (June 21, 01 EEE)
CLEAN FOOD
High Vibe Kingdom Mother Earth's Food

STAYING HEALTHY, ELEVATING and VIBRATING
ABOVE DIS-EASE AND DISEASE
FOOD FREQUENCY
Lesson Resource: Download Frequencies of Organs, Body, Dis-ease/Disease etc.
http://www.greatdreams.com/hertz.htm
The below video will help you understand how the healthiness of a body and the ability of it to be subjected to dis-ease and disease depends on its vibration. Additionally, one will understand the role food plays on the body's vibration.
All foods affect the vibration of a person. You want to be a high vibrating being. Your internal environment should be slightly Alkaline.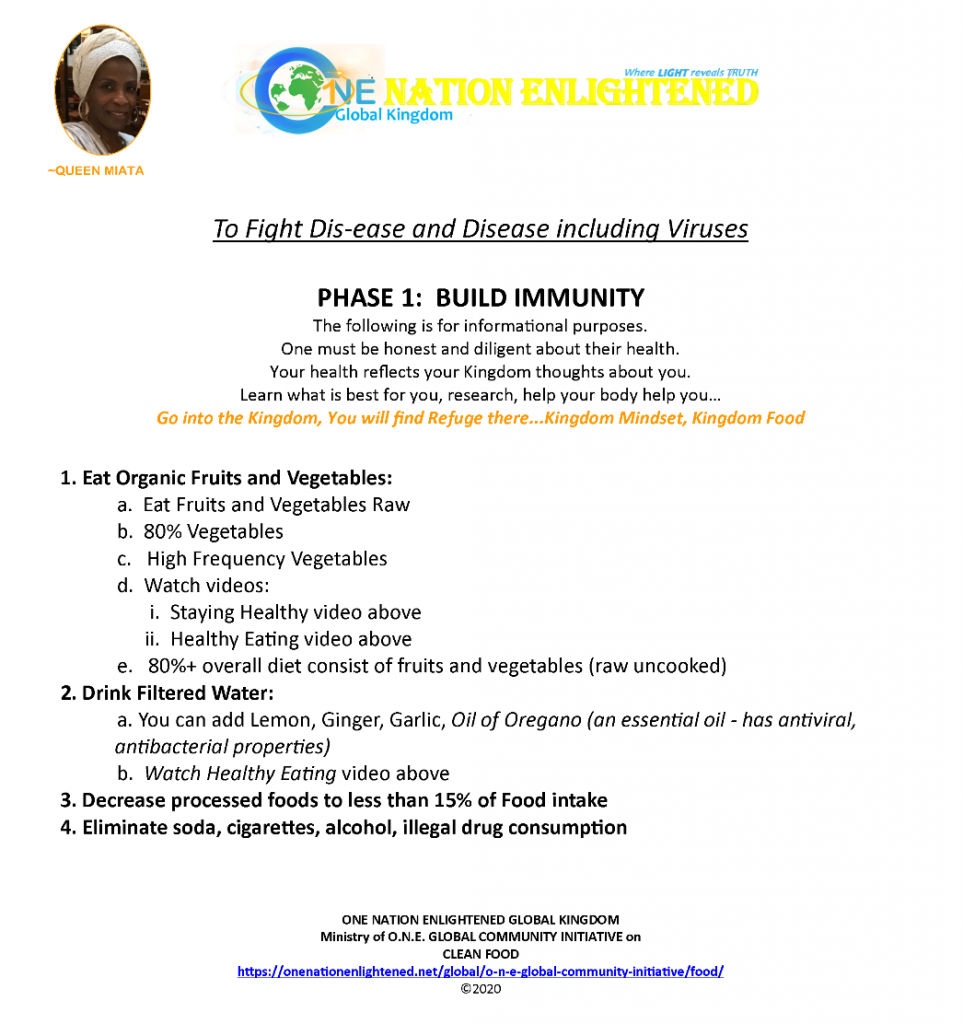 HEALTHY FOODS

HEALTHY FOODS
External Recommended Video
This video will help one understand Nature's food source in maintaining a healthy body, in healing the body, and in the eradication of bacteria and viruses from the body.