In the Era of Enlightenment and Elevation
June 21, 2019 (June 21, 01 EEE)
CLEAN FOOD
High Vibe Kingdom Mother Earth's Food

STAYING HEALTHY, ELEVATING and VIBRATING ABOVE DIS-EASE AND DISEASE

This video will help you understand how the healthiness of a body and the ability of it to be subjected to dis-ease and disease depends on its vibration. Additionally, one will understand the role food plays on the body's vibration.
All foods affect the vibration of a person. You want to be a high vibrating being. Your internal environment should be slightly Alkaline in nation.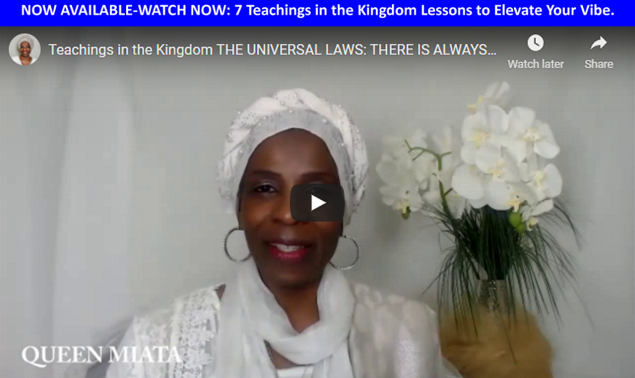 HEALTHY FOODS
External Recommended Video
video will help one understand Nature's food source in maintaining a healthy body, in healing the body, and in the eradication of bacteria and viruses from the body.
AMERICA'S FOOD SOURCE
External Recommended video to understand the food source in America and what is being sent to other countries, especially to Africa. Additionally, understanding how it leads to the development of many diseases including diabetes.